Ross and I have become friends through Twitter and Facebook. We bonded over candy, if I remember correctly our Twitter chat lead him to purchase some very stale vending machine Twizzlers. Also, somehow in this strange virtual world I, a Redskins fan, came to adore Ross, a Cowboys fan. So, please don't hold that against him, LOL! :)
http://www.amazon.com/One-Boys-Shadow-ebook/dp/B0089L0KDE/ref=sr_1_1?s=digital-text&ie=UTF8&qid=1363226675&sr=1-1&keywords=one+boys+shadow
What inspired you to write
One Boy's Shadow
?
The initial idea came from a very vivid dream. I awoke and scr
ibbled down the basic idea in
very hurried sentences at 4 in the morning, always keeping paper and pen by my bed – or at least having the underside of a box of tissues to use.
I left the idea to lie dormant in its initial state for quite some time. I toyed with the idea of writing it into a story but, always tending to have a self-defeating attitude about such things, put aside any notion of it. It wasn't until I happened to catch an episode of Oprah where she was interviewing Ton
i Morrison. Ms. Morrison said,
"If there's a book that you want to read, but it hasn't been writt
en yet, then you must write it.
" And that really resonated with me.
I had always searched to find a story with
a young protagonist along the lines
of the
Hardy Boys with a lead character who happened to be gay
.
I didn't want the book to be centred on the coming-out process, so I included this as just one component of the total story, much as it is in real life
. I wanted to read, therefore create, characters that, although they have struggles, ultimately are strong, united, and empowering.
I grew up, and still live, in a very rural area. When I was growing up there were no resources, at least none that I knew of, for Lesbian/Gay/Bisexual/Transgendered or Questioning ( heretofore to be named LGBTQ )
persons and I often felt an internal disconnect, desperately hoping to find something in a book or movie that I could relate to. While things are certainly getting better, it is still comforting to have those special, if only fictional, worlds where we can go and feel a common humanity. My u
ltimate goal was to
create such a place for even just one person within the pages of
One Boy's Shadow
.
Which scene did you struggle the most with?
I wouldn't say there was any one scene that caused me more struggles than the others
. That being said, ensuring the continuity and factual accuracy kept me on my toes. My house was littered with notes and papers for months
as I scrutinized every detail.
There were many scenes that were quite emotional to write and that
created
a different kind of struggle. When I'm writing it's basically like I'm watching a movie inside my head and I'm trying to capture how each scene sounds and feels and relay that onto the page. There are times when I'm writing behind eyes glassed over with tears and others that actually make me get up and walk away from the computer for some time to give myself a reprieve. Even as I am writing I am not always sure what is going to happen next
and I
am so emotionally invested in the
characters it beco
mes a very real experience.
This novel broaches the very timely discussion of bullying. What would you say to someone who might be feeling alone or hurting today?
I was bullied mercilessly in school, especially between the grades of 7 and 9. I was a very heavy kid and I was ridiculed and harassed on a daily basis because somehow my personal weight was an acceptable attack point for a large number of kids who were deflecting their own internal issues by aggressively pointing out my external one, so I understand bullying very well.
My bullying experience took me to a very dark, very lonely place…to the point that I almost gave up. Then, one night, I had this epiphany:
I won't let them win. I'm stronger inside than anyone has any idea about. I'm smarter than all of them put together
.
So I changed the way I saw the people making fun of me. They weren't just bullies, they were sad, pathetic, hopeless people who were so scared of themselves they had to attack me. Instead of being angry or hurt I just shook my head and smiled. Talk about confusing for them!
What would I say to someone today, feeling alone or hurt? First off—you're not alone. There are a number of amazing resources to get in touch with to help you know you have allies. The Trevor Project
, for example,
is a wonderful organization which offers advice and counselling as well as a toll-free help-line.
I wasn't strong enough to be out in school.
That was more than twenty years ago (which is still hard for me to believe in many ways!) and at the time there weren't any kids in my sma
ll town that were openly LGBTQ.
I also had for myself a
secret weapon. I figured that if I were overweight
it would never be questioned why I wasn't dating or going to the dances etc. I literally hid within my own skin.
After finishing my education I dropped the weight, slowly began my coming-out process, and found the inner peace that had eluded me. I forgave myself my past, and I'm looking forward to my future.
The first copy of
One Boy's Shadow
that I gave away was to a young man who was experiencing some difficulties in high school. In it I inscribed this one simple truth to remember: Having the courage to be yourself is a gift you give the world.
I know you support specific charities and organizations. Could you tell us a little bit about them and where a reader would go if they wanted to learn more?
There are a number of very worthwhile causes and organizations out there today, such as the Human Rights Campaign, It Gets Better, You Can Play Project
;
as well as a number of smaller community based groups like the Pride Centre of Edmonton
, the Dream Bridge Exchange in
Toronto,
or a school's Gay/Straight Alliance. All the sales of
One Boy's Shadow
go to support
The Youth Project
, an LGBTQ youth resource and drop-in centre located in Halifax, Nova Scotia.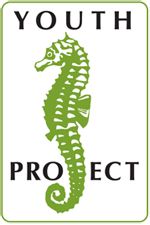 Twitter: @
YouthProject_NS
I'm in love with your dog, seriously he is absurdly cute. What made you select his breed and how did you pick his name?
:) Thanks! Duncan
(aka Sir
Dunksalot
,
Dunkaroos
, or
Dunkie
) is a Valley Bulldog (a breed native to the Annapolis Valley of Nova Scotia, where I grew up). Our beloved family Beagle, Toby, passed away last June.
Always having a dog in the family (my parents, my sister's family, or me) I decided to begin looking to adopt a dog last autumn. It was really a matter of excellent timing as
friends of my parents had an unexpected litter on the way.
Duncan was born late in November and I was able to get to meet him when he was nine days old. When I picked him up he made a squeaking sound in my hands that he didn't make for anyone else. As always, the dog chooses the companion, not the other way around.
His name, like most things I do, was researched, shortlisted, and discussed. I was reading aloud my finalized short
list of five names to my mother and sister and when I said "Duncan" they both made me stop. When we learned the name's meaning "Brown Fighter, Nobel Warrior" and that it was of Scottish origin, it was settled.
And, if it's not too nau
seating, since his name is Dunca
n we refer to his meal times as his "Doughnuts" Now, when anyone mentions the word doughnut, Duncan wiggles excitedly and
runs to his dish
.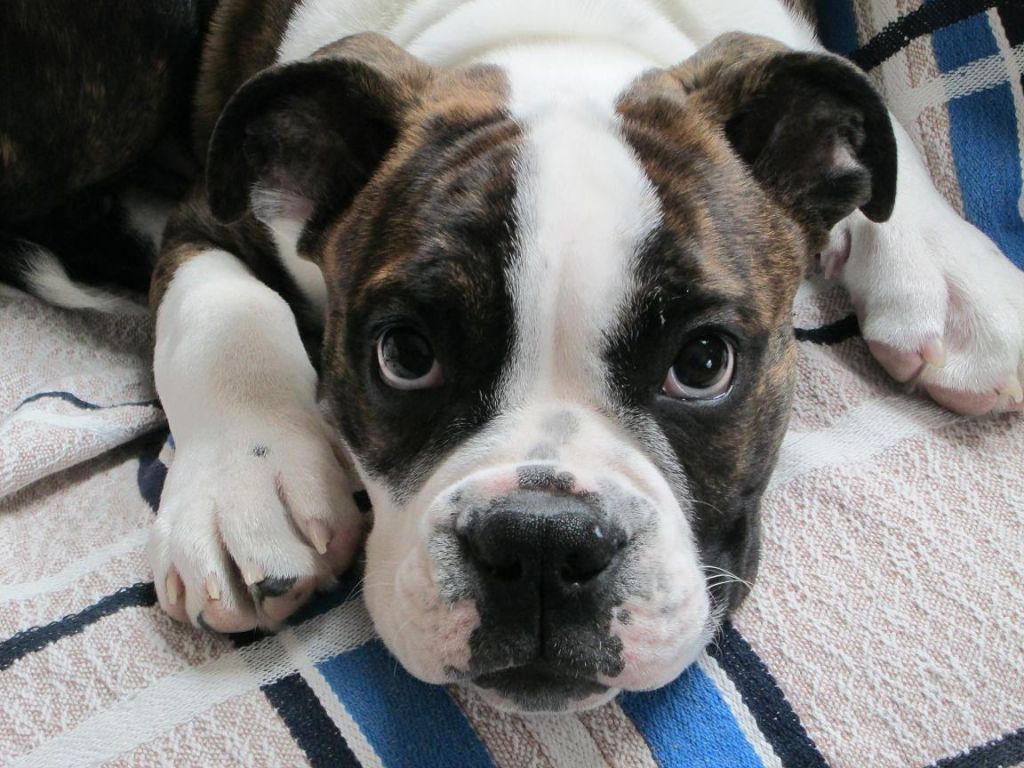 What is the one thing you wish you had known before setting out to be an indie author?
The biggest surprise to me is the amount of personal time I have had to devote to marketing the book. The entire process of getting published is overwhelming, expensive, and can be extremely frustrating but that doesn't mean I regret any of it
.
I
f I had not had to take charge of my own marketing
I would never have learned so many new computer skills or made the amazing networking connections with other independent authors, such as yourself, Allen Renfro, Sue Brown, Brandon Shire, Pol
McShane
, Drake Braxton,
Lichen Craig,
Gregory Allen and numerous others whom I have come to greatly respect and admire.
How do you find time to write?
I guard my time-off from work very carefully. My friends understand my writer's requirements for space and time (especially now that they know I write. I didn't tell anyone other than my immediate family and my very closest friends that I was even writing, let alone getting the book published, prior to its release).
Do you have a favorite place where you write?
I do almost all of my writing sitting at the table in my living room, looking out the window facing the beautiful Bay of Fundy. I do all of my editing in my favorite old chair by the window at the other end of the room (at least I did. Duncan has claimed this chair so we shall see what happens)
Do you use Beta readers? If so, what type of feedback do you feel is the most helpful?


I didn't even know what a Beta reader was until I looked it up (learning it wasn't a device to play defunct video cassettes was a starting point). I read and edited my novel more than 60 times before ever letting anyone else see it.
Caleb is really into cars in your novel. I've seen pictures of your
Mustang,
did your love of cars inspire Caleb's? And, what would your 'if money was no object' dream ride be?
Yes indeed. I am a car enthusiast for sure! From the earliest age I would collect car brochures and study them, setting up a "dealership" in my childhood best friend's playhouse where she and I would "sell" cars via telephones that we disconnected and pretended to call customers on.
As for
my
dream vehicles,
I am really looking forward to getting the restoration of my Bronco II completed. I purchased it from the As-Is section of my local Ford dealer for research for
One Boy's Shadow
and getting "Spud" (he was named by one of my closest friends) all prettied up will be very gratifying. Being happy with what you already have and improving it/maintaining it is much more satisfying than wanting more.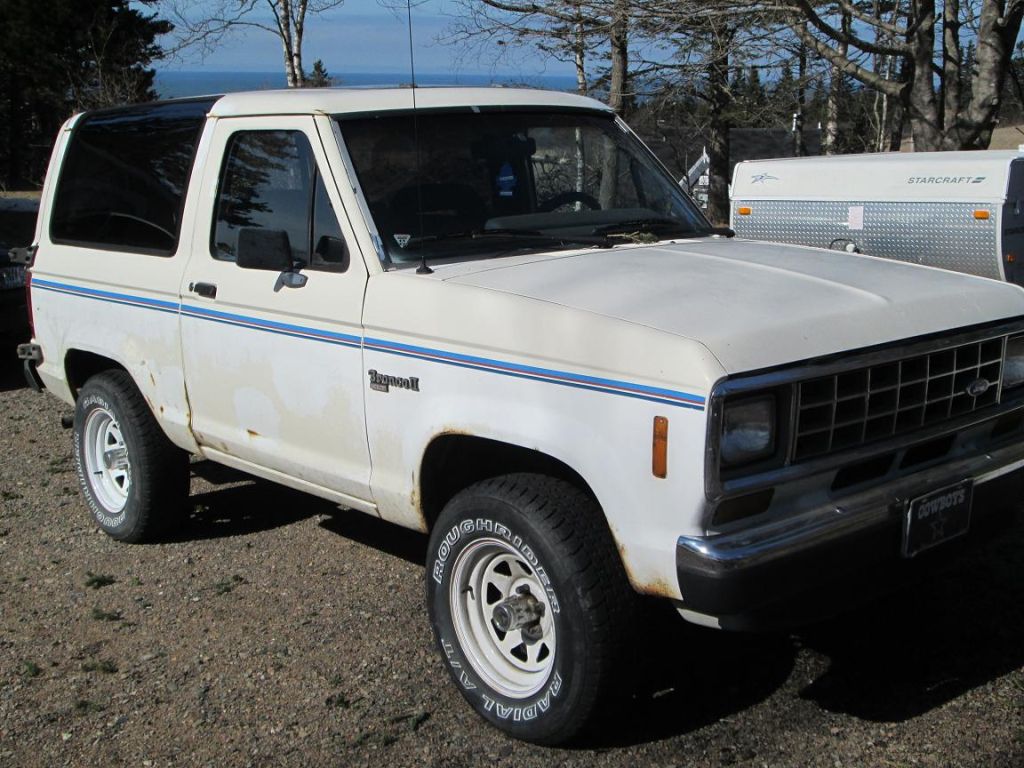 Do you have a favorite writing snack? If so, please dish :)
I can't eat when I'm writing. I tend to lose all track of time and have been known to write through consecutive meals. I must have coffee…copious amounts…and it must be hot
.
I know you are a big rea
der, what are your three all-
time favorite books?
Argh!!! Narrowing it down to three is
sooooo
difficult! This answer could change day-to-day but all-time favourites are (in no order): The Talisman by Stephen King and Peter Straub, Famous Last Words by Timothy Findley, and
At Swim, Two Boys by Jamie O'Neill (and The King Must Die by Mary Renault) sorry…I just couldn't omit any one of these books.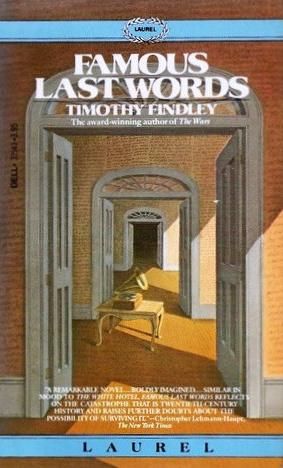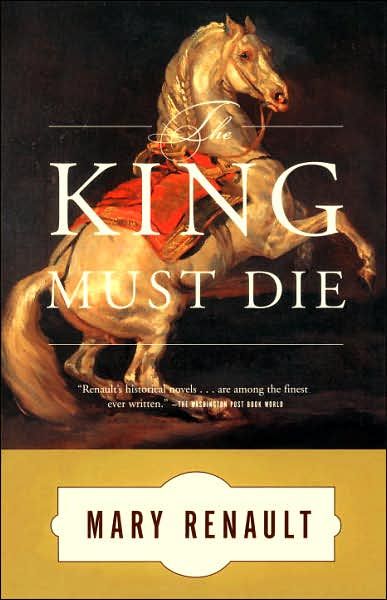 Lastly, do you have a current work in progress? If so, what's it about? And when do you hope to release it?
Yes, I am currently working on a new book. I've had a number of people tell me they hope that I'
ll write a sequel
(which is the best kind of compliment) but that's not going to happen. What I will say about the current work-in-progress is that it contains a thread that links it to
One Boy's Shadow
.
I won't even hazard a guess as to a release date as I haven't a clue at this time how long it will take me to even complete a first
draf
t. It took me over three years for the first book to see printing so I hope you'll be patient with me, and if you are, I hope it will be worth your wait.
My review:
I purchased his novel One Boy's Shadow and read it recently. This novel was the first LGBTQ genre novel I have read. I wondered if I would relate to a romance between two young men. I did, attraction is universal, those first feelings of nervous butterflies no matter the object spoke to me. I also, as I read the novel found myself mentally imagining myself as one of Caleb's parents. I have a son, how would I handle the conversations Caleb had with his parents if he was my son? The romance told in this novel has an added twist of a mystery as well. The home Caleb and his family move to is haunted. I'm personally a wuss and there were some scenes early on that made my heart rate jump a bit. I would recommend this book to anyone who loves young love, mysteries, and family dynamics.